05.10.2023
The UK Agency Awards 2023 – Winners!
As the days start to get colder and the evenings a bit darker, the Simul Digital Team took a trip down to London for the UK Agency Awards. Our campaigns, results and culture were recognised by an expert panel of judges as a finalist in no less than 3 categories.
Taking place at the Sheraton Grand, London Park Lane, nestled in the heart of London, the hotel oozed grandeur and sophistication, just like the sites that we design and build for our clients!
The night was hosted by the esteemed Jonny Meah, part of the Heart FM family and regular reporter for the BBC on shows including Inside Out, Sunday Morning Live, The One Show and more. With charisma, charm and brilliant timing, his hosting made the night seamless and thoroughly enjoyable for all – taking regular breaks for laughs between rounds.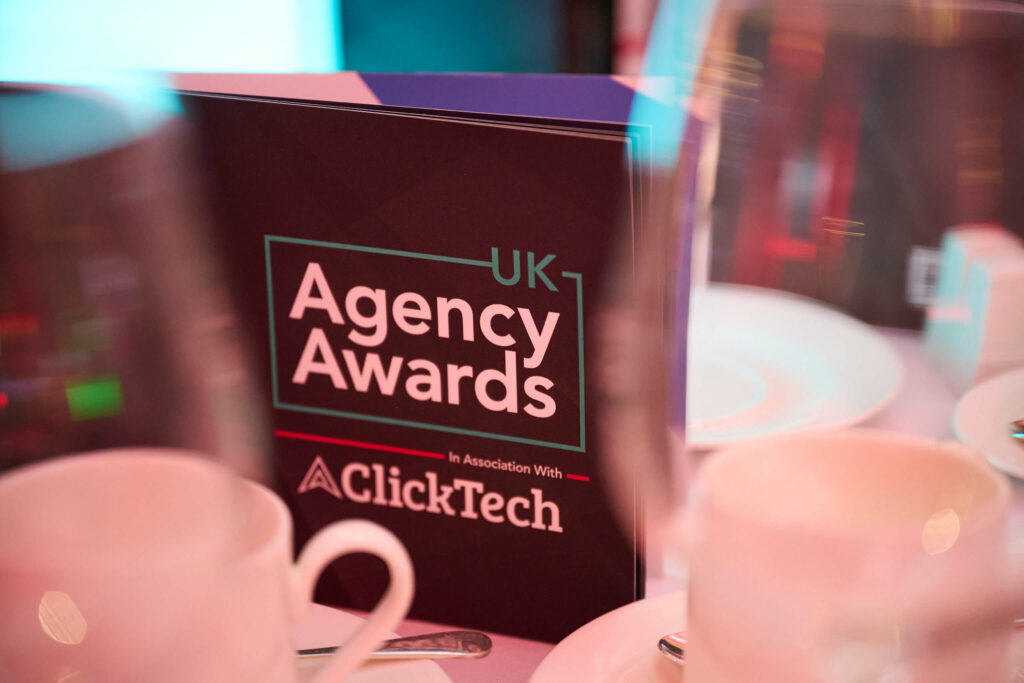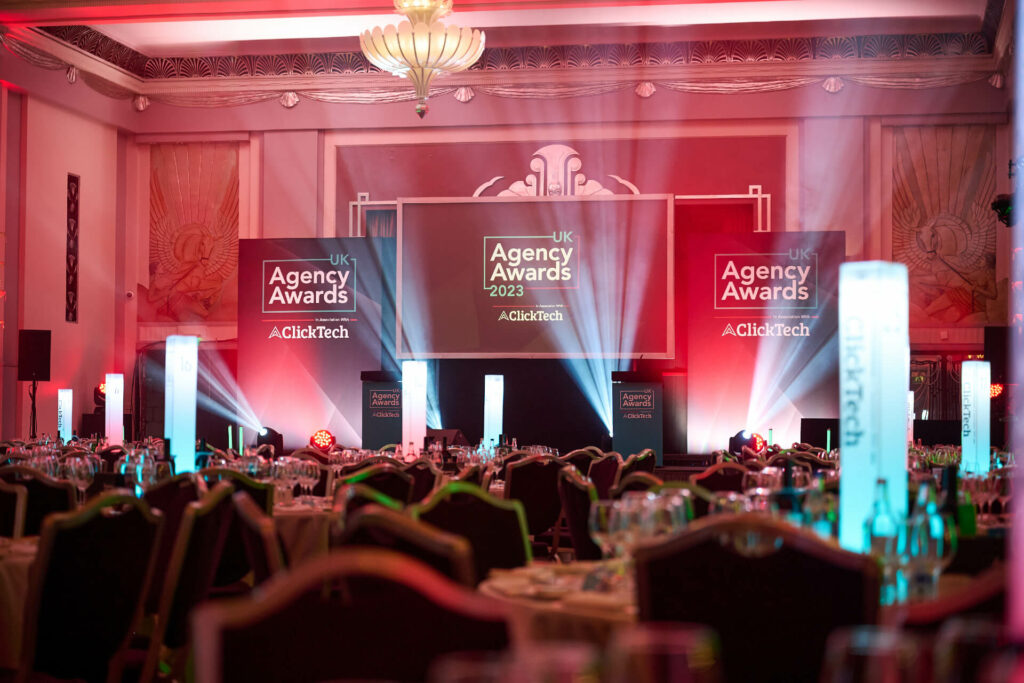 The Ceremony
Hosted by awards specialists Don't Panic Events, the night kicked off in style. With a red carpet entrance, bustling drinks reception and a packed out bar, everyone was looking their best with glamorous black ties and ball gowns on show amongst the buzzing finalists.
Once we'd sampled a tipple and caught up with industry friends, everyone took their seats for a delightful 3 course meal. 5 star quality was served up by an impeccable team, starting with Truffle golden cross goat cheese tart followed up with West Country Lamb Rump, and rounded out with a beautiful Madagascan Vanilla Panna Cotta.
We were very pleased to see Poached Yorkshire Rhubarb included with the dessert, no doubt grown in our own backyard directly from the Rhubarb Triangle which is close to our hearts…and our office. Absolutely Delicious!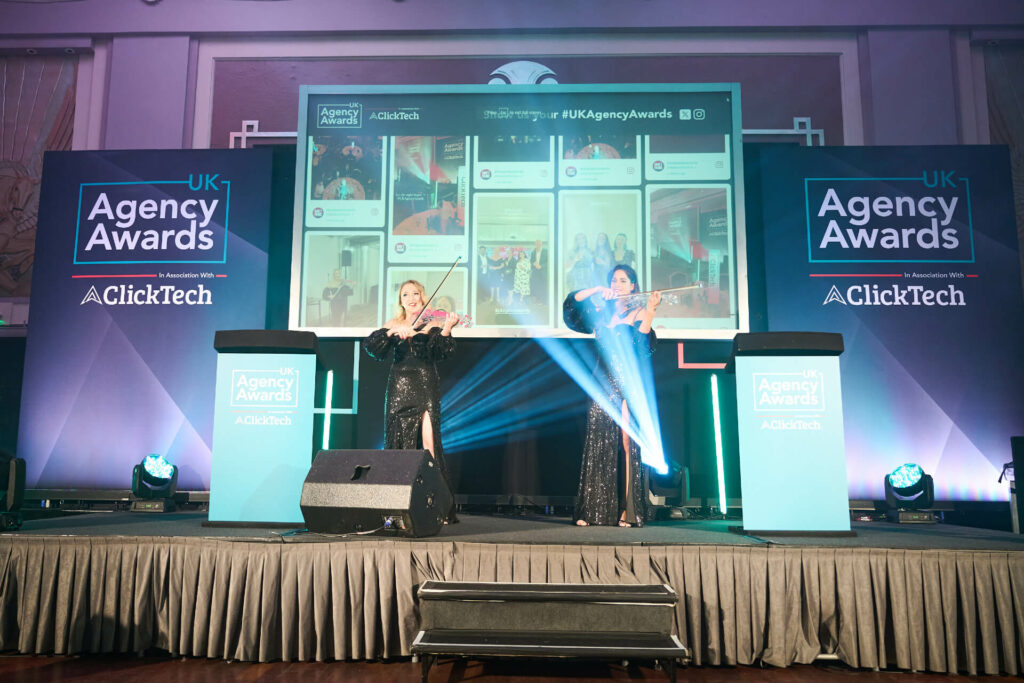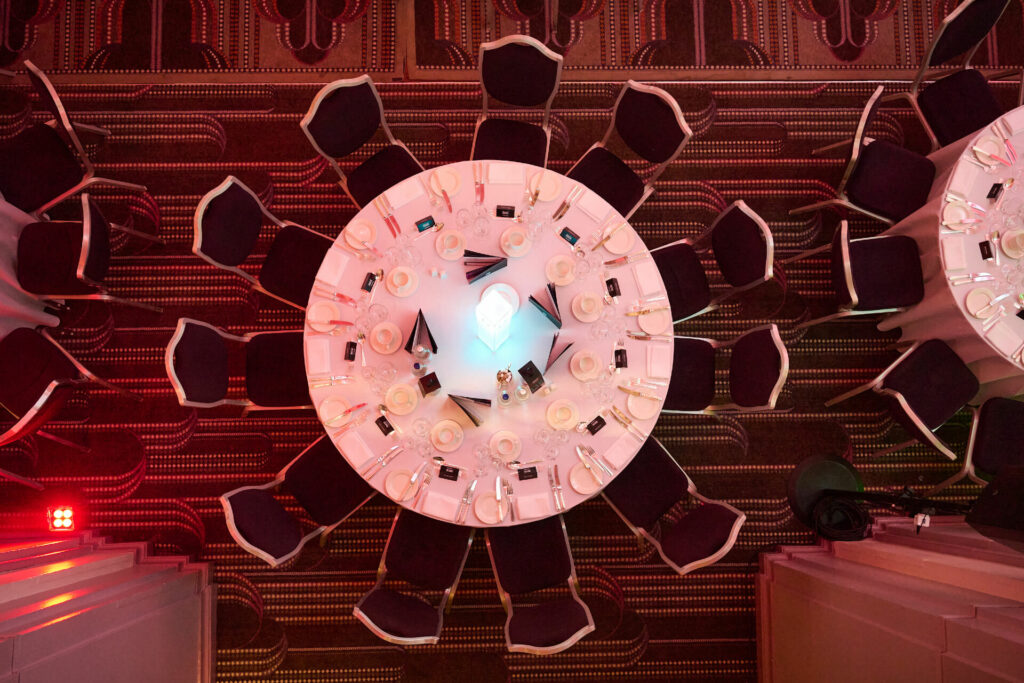 The Finalists & Winners
The UK Agency Awards is one of the largest and most prestigious ceremonies in the agency awards calendar, and tonight proved it so! There were 39 awards categories in total, and we were nominated finalists in three.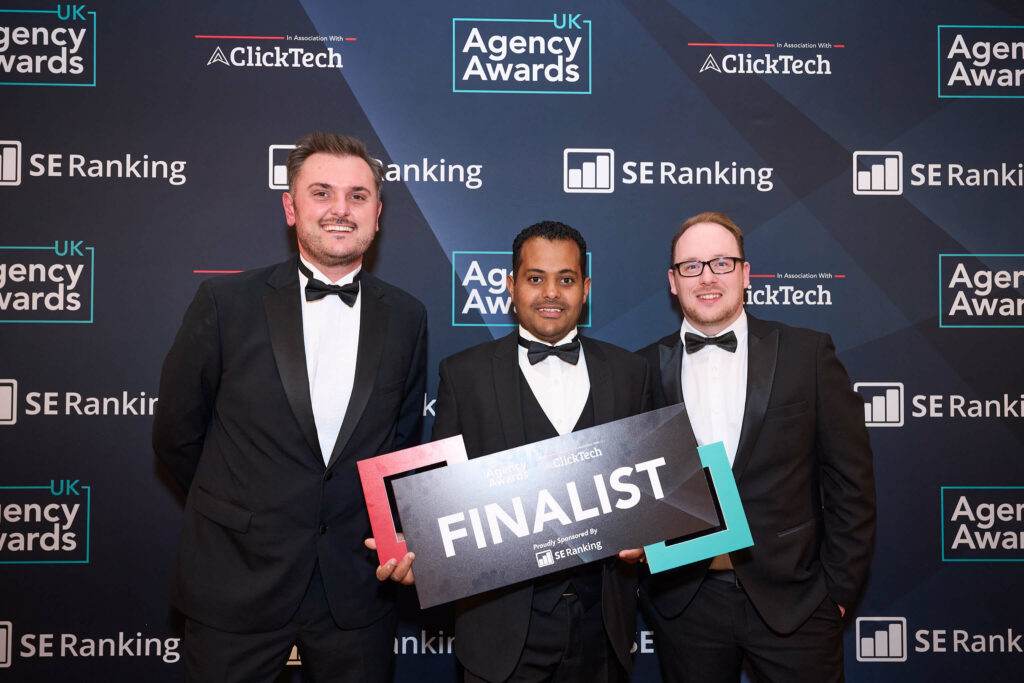 Being such a young agency, all our finalist nominations were for the Small Agency categories, for agencies up to 20 people – we were proud to be recognised and nominated for all three:
Best PPC Campaign
eCommerce Agency of the Year
SEO Agency of the Year
We were over the moon with our nominations, for such a fresh, small team on a rocket path to growth, this would only be our second award ceremony and we were raring to go!

Best PPC Campaign
First came the Best PPC Campaign of the year, and we were up against some tough competition, including previous winners Spike Digital with their campaign for Mighty, alongside Circus PPC, with a strong campaign delivering growth for leading brand Miele.
We saw off all of the competition and scooped a Win in this category, and were absolutely bowled over with the success and recognition for our team! Well done to Nathan and our PPC Team for your hard work, effort and amazing results..a well deserved award for both us and our client.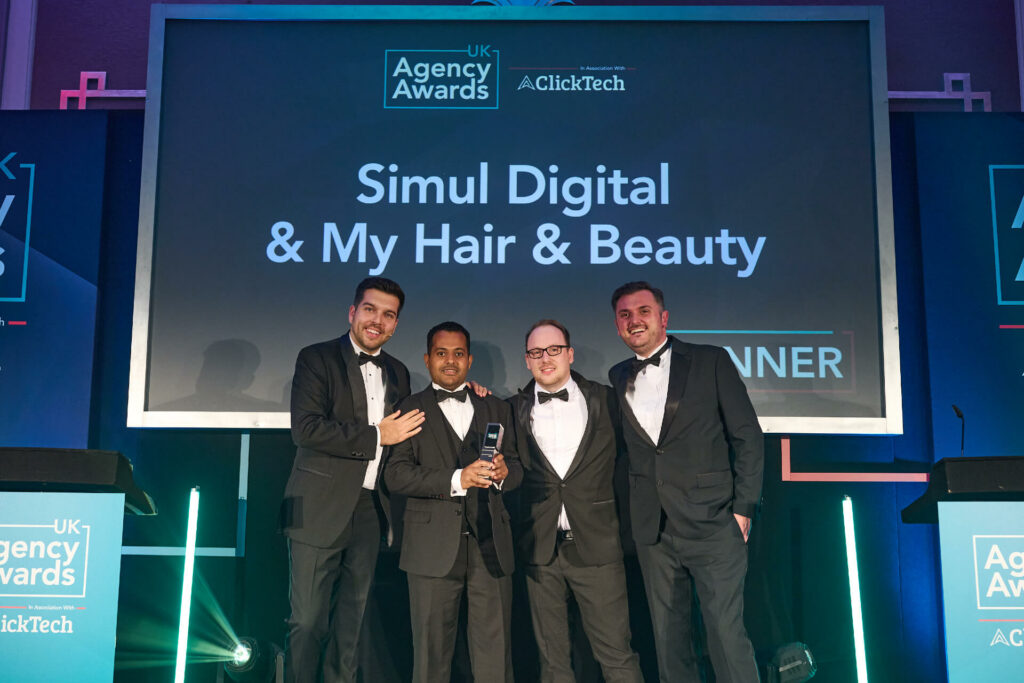 eCommerce Agency of the Year
Second up, we were finalists in the eCommerce Agency of the Year, reflecting the work done by the team over the past 12 months to bring new client brands to life, while growing our existing ecommerce sites with enhanced functionality, loyalty programs, improved selling strategies combined with responsive and lean ordering processes.
Competition in this group came from the likes of Quickfire Digital, Heur, GPMD and Brave the Skies, agencies that have been well established in the industry for many years.
We were thrilled to find out we were winners in this category too, taking the win for eCommerce Agency of the Year! This is a great recognition of the work of the entire agency, keeping order and revenue growth as a key objective for all our digital activity and client website.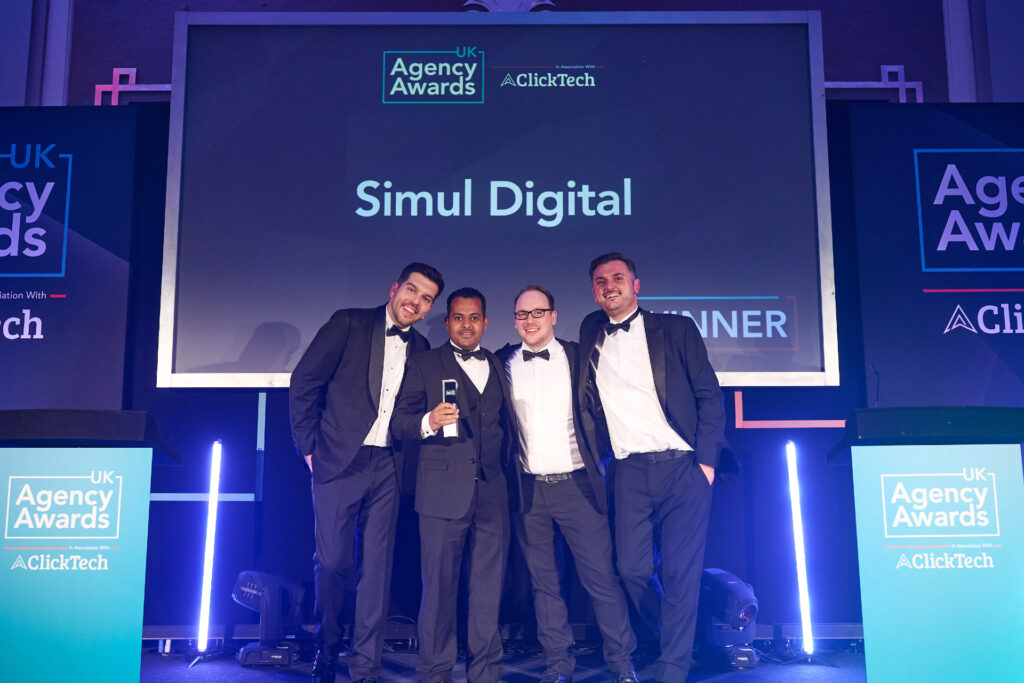 SEO Agency of the Year
Finally, we moved on to the SEO Agency of the Year. This was the first time we had ever been nominated for an SEO award, having been heavily involved in SEO for the last 18 months, and servicing many clients
There were no nominated finalists for this category, and it was a totally open category so the awards could have gone to any of the 34 agencies nominated on the night.
We won our third award, with a clear win in SEO agency of the Year too and were absolutely ecstatic with our win in this category! For an SEO team that has only been established for a little over 12 months, the results Adam and his team have achieved for our clients in this time has truly been record-breaking and it's brilliant to get recognition for this, for such a small, fresh agency based in Wakefield.
We beat off competition for many well established agencies in this area, those based in London, Manchester and wider all across the UK – an amazing win for our agency!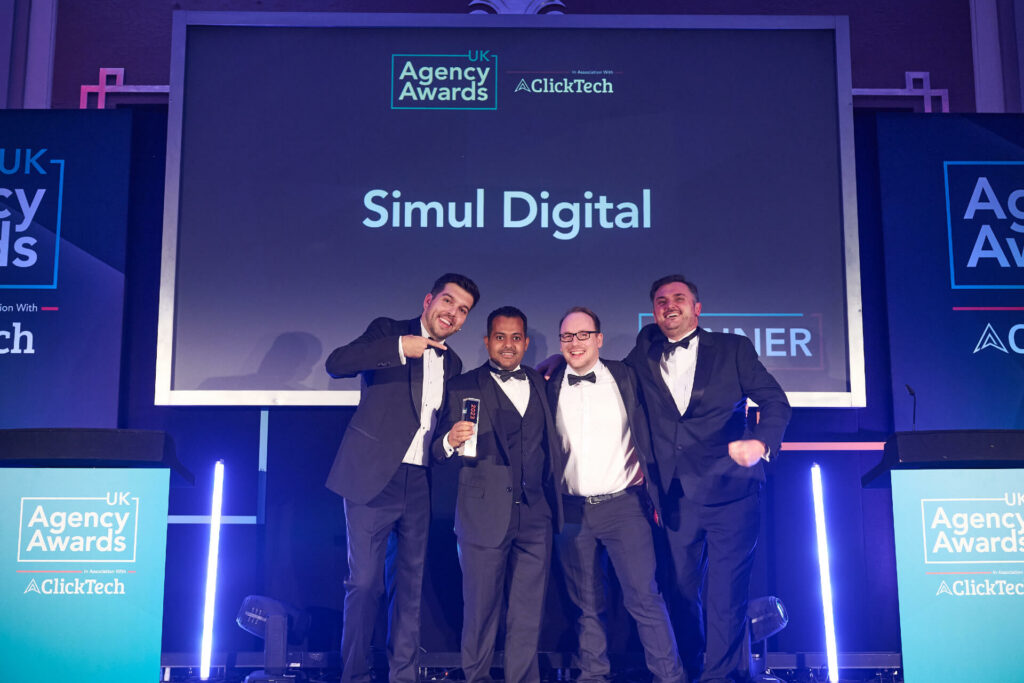 A Night to Remember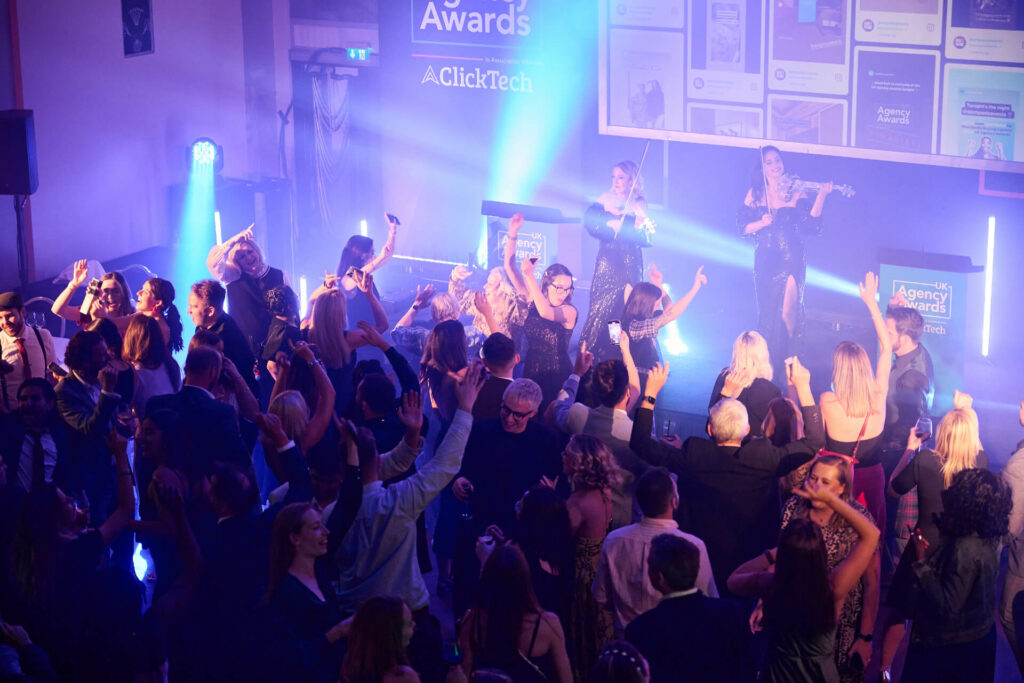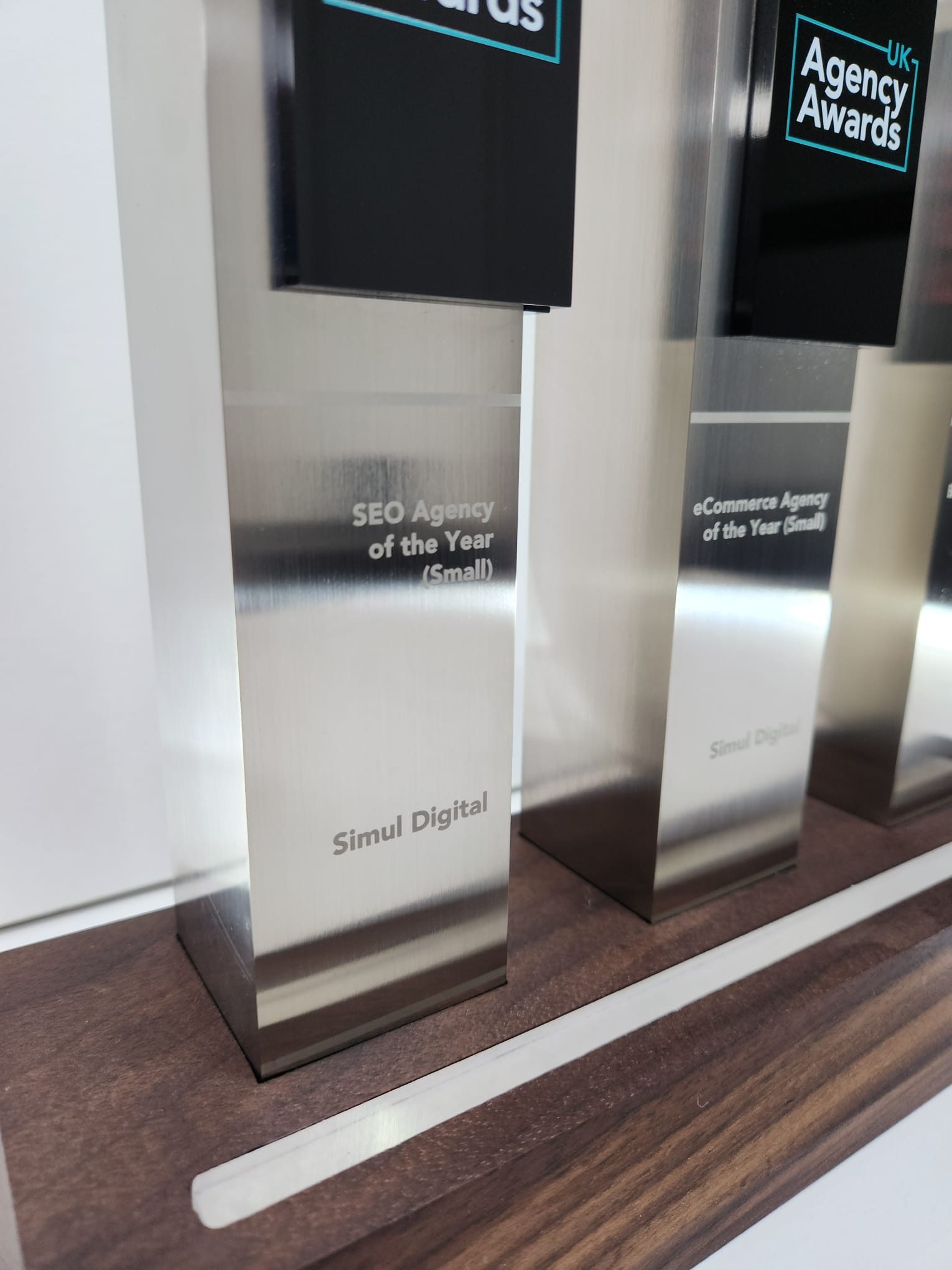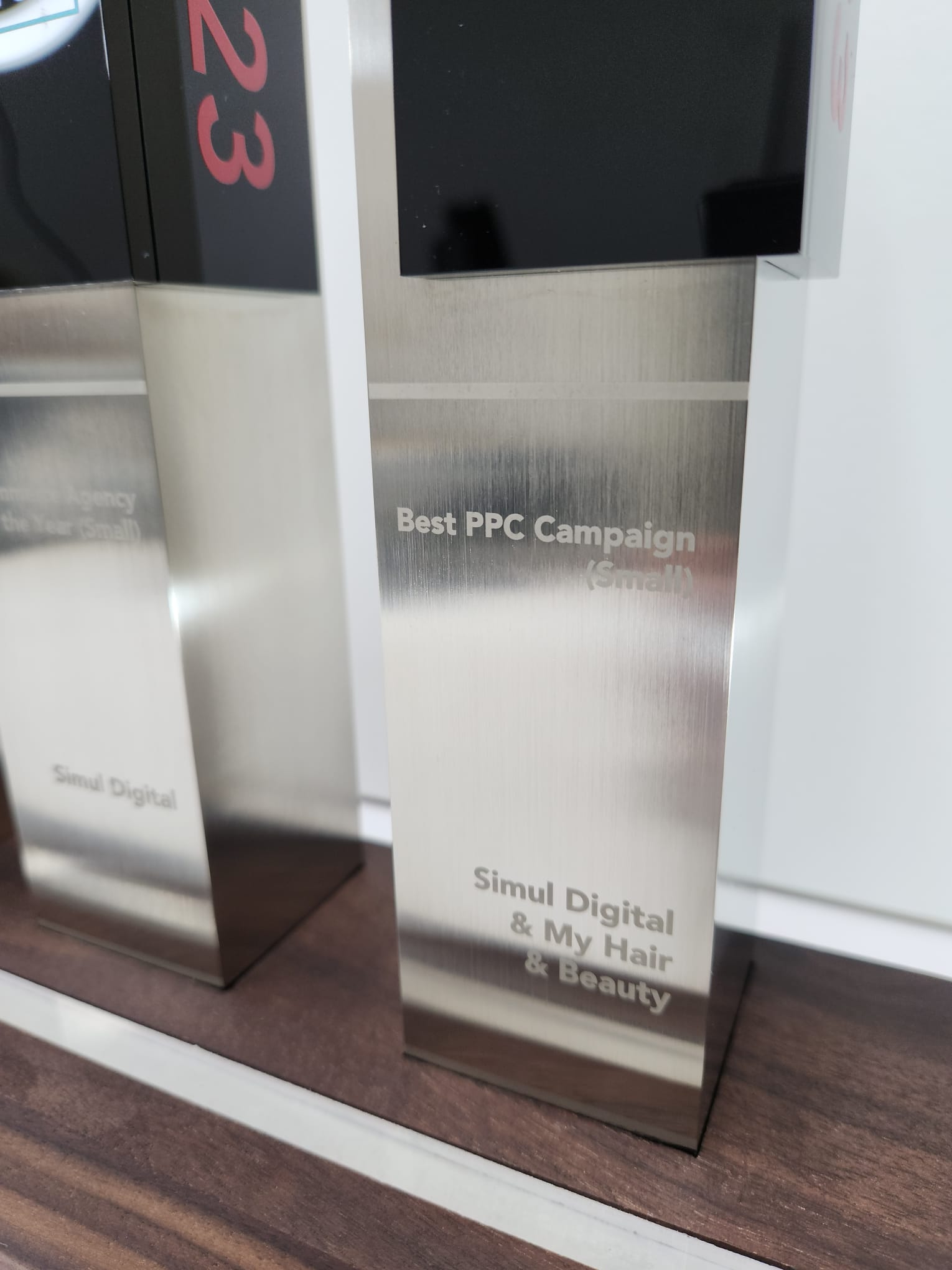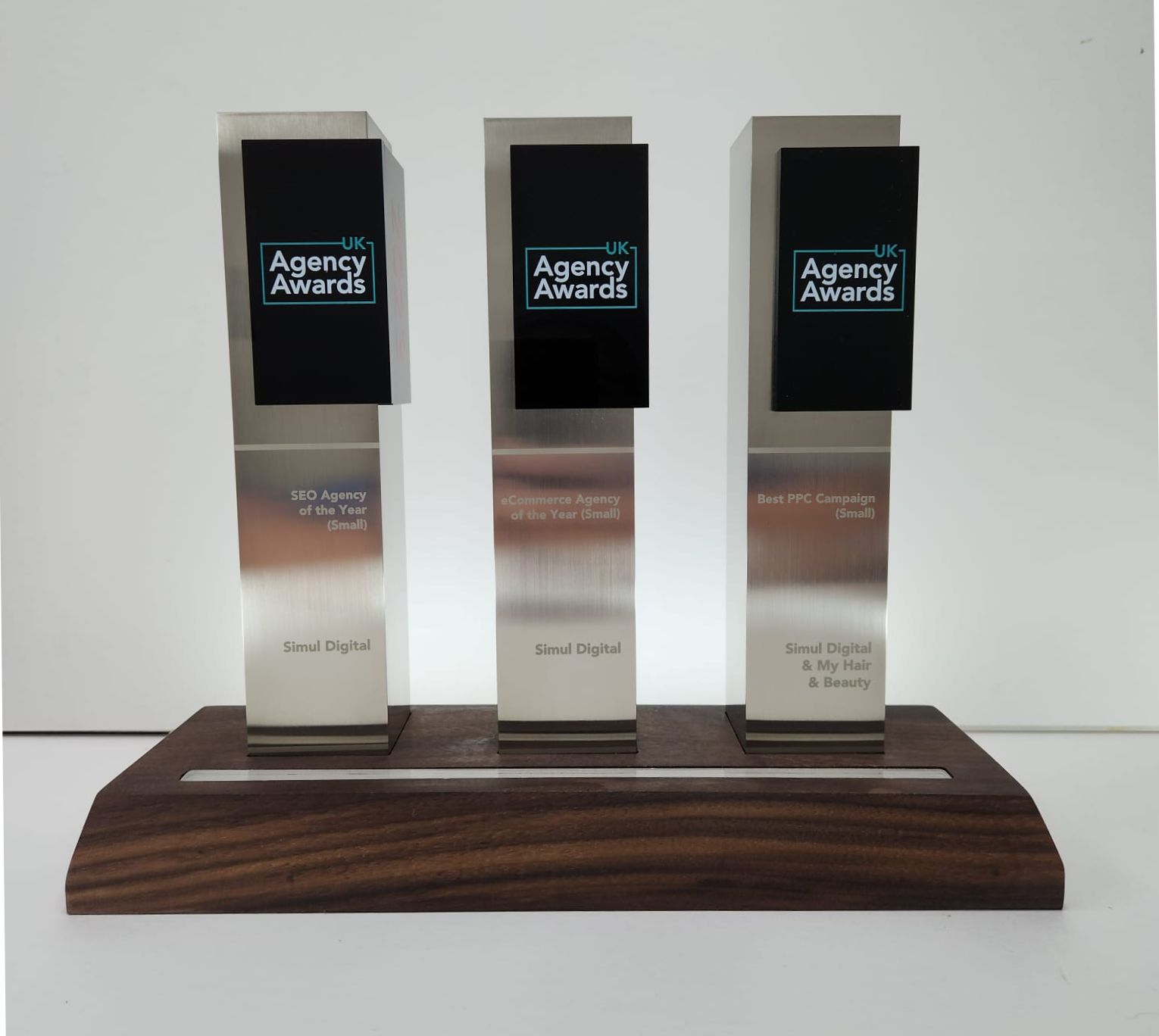 If you would like to know more about our awards wins, our approach, strategy and results that we can drive for your business, or if you're interested in joining our award winning digital agency and working with some of the best in Yorkshire, get in touch today.