18.05.2023
The Loyalty Points Revolution: Do Reward Schemes Really Pay Off?
Loyalty schemes have been around for many years, in different formats for both web stores and your typical high street shops.
The concept is simple: when a customer purchases a product, they are rewarded with points or tokens which are redeemable in a variety of ways.
We're seeing these schemes become increasingly popular this year, it feels like almost every time you can make a purchase in a shop or cafe, there are points to collect and enjoy. We're taking a brief look into the impact these schemes have on customers buying decisions and the potential financial impacts they have on businesses.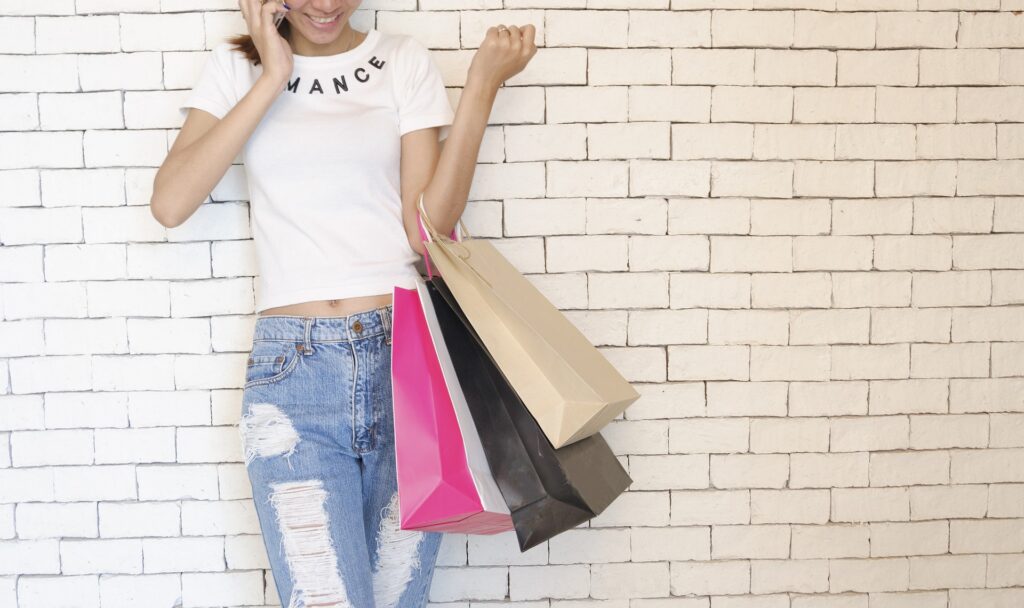 Loyalty programs have grown increasingly more popular amongst customers over the last 30 years, more so in the last decade for online ecommerce stores.
Some online sources suggest that upwards of 80% of customers UK wide are using or have used loyalty schemes which have impacted their buying decision & 91% of those surveyed also say they use more than one.
In recent months, we've built a few loyalty & reward programmes ourselves, implementing them seamlessly onto client websites – one of the most successful has been My Hair & Beauty Perks, which has seen resounding success with strong adoption amongst their customers.

---
The Benefits of Loyalty Programmes
There are some amazing benefits for both customers and business owners to reap from loyalty programmes:
For Customers
Discounts on products that they are interested in and enjoy
Freebies offered to reward loyalty and make them feel appreciated
Exclusive offers to tempt additional purchases or product ranges not normally bought
For Businesses
Increased Customer Retention, as they grow their account balance with repeat purchases
Increased New Customer Acquisition through Referral programs and opportunities to earn
Data Acquisition – Customer info on buying patterns and preferences to support marketing
Increased Product throughput to ensure a good flow of stock sold
Higher Cart values from point and reward thresholds being set
Loyalty programs can provide some major benefits for both customers and businesses.
A very popular and successful loyalty programme that is somewhat ingrained into the everyday, and one that you may not even consider to be a loyalty programme is the Tesco Clubcard.
At the time of writing, the statistics for Tesco's loyalty scheme shows around 20 million active sign ups and on average 80% of these registered users scan their card at checkout.
There is no clear indication into how much this card impacts the loyalty of Tesco's customers, but you can't hide from the fact that one of the UK's leading supermarkets use this system as one of their core marketing functionalities.
The Drawbacks of Loyalty Programmes
There are more advantages of these systems out there, but there are also some key disadvantages too:
For Customers
Relinquishing personal information to further marketing practices.
Price inflation of products to counteract the offers being pushed.
FOMO – feeling pressured to spend in shops where points are earned, not missing out on benefits
For Businesses
Reduction In ROI from supplying 'free' products (some programs put daily limits in place to cap points earned)
Investment needed to Manage Programmes, including software/app, data and managing redemptions.
Target Audience Shift – change in customers buying or switching down to get maximum points with minimum spend.
Highly Saturated Market – with so many offering programmes you must offer strong rewards to win sales
The biggest negative impact here seems to be for businesses where some owners are seeing a highly saturated system with offerings seemingly more and more out of reach.
They are seeing the quality of their customer base drop and a reduction of overall ROI due to the additional expense of managing these programmes and a reduction in sales due to price increases which no longer line up with the competition.
The Effectiveness of Loyalty Programmes
You can't hide from the data that is easily soured across the web suggesting that these systems seemingly work and they may, just note that we are human after all and we are very much price driven. These schemes draw in an audience that typically falls under the class of a bargain shopper which also makes you question the name "Loyalty Program".
Are we really loyal to the Brand or to the program? It is our belief that customers are truly loyal to brands not based on their programs but to how much we relate to their ethics and practices.
We are in an ever changing world where we are more environmentally conscious and look to purchase from companies who care about what we also care about as individuals.
---
In Summary
For Businesses, these programmes can work out very well, but companies have to pay attention to the data. If they don't have a grip of the key data points, programmes like these can easily run away, loyalty programmes have so much to offer in more ways than just direct revenue.
Question yourself, Price or Points? Does Loyalty Truly mean loyalty?
For Customers, look after your data as businesses who are savvy enough know how to play the system very well. During registration of these programmes companies state what their intentions are with your data and usually there is nothing sinister really going on here but it's always good to be careful.
If you're looking for a bargain and you are looking to support a business for a long period of time then these programmes can benefit you in numerous ways. Just remember that sometimes you may actually be paying more than a competitor for a similar product.
We would love to hear your thoughts and opinions on loyalty programmes, tell us what you think on Twitter & LinkedIn – find our social links below.